Cold Mountain nominated for two categories of the 59th GRAMMY Awards
Jennifer Higdon and Gene Scheer's Cold Mountain, which premiered in the 2015 season, has been nominated for the categories of best opera recording and best contemporary composition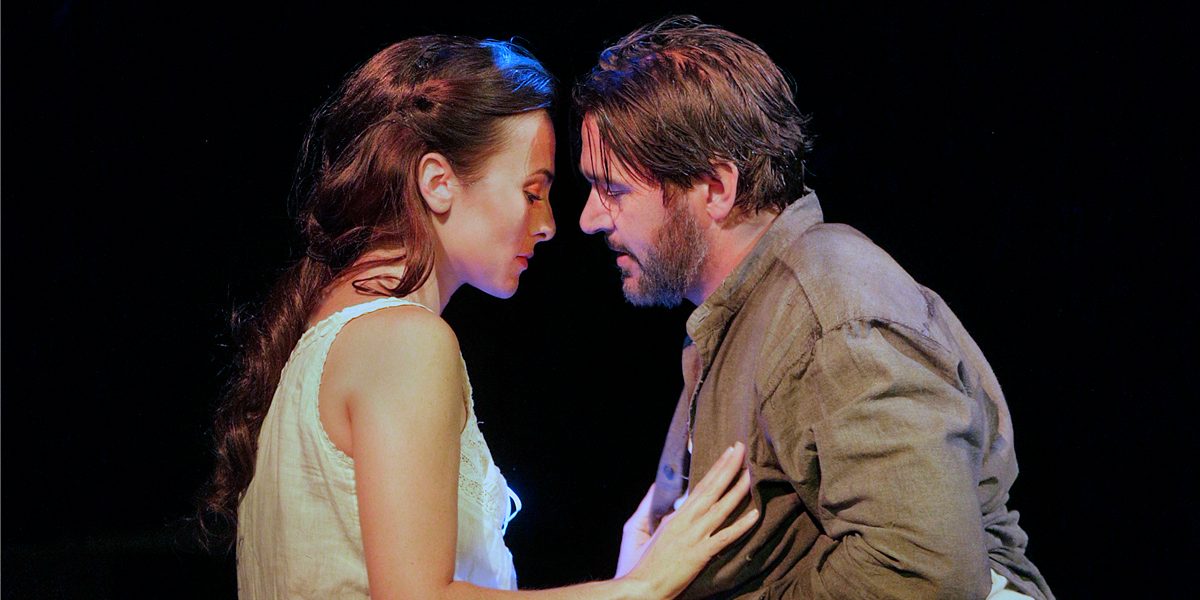 Santa Fe, NM – Santa Fe Opera is pleased to share that today The Recording Academy announced the nomination of Jennifer Higdon and Gene Scheer's Cold Mountain for two categories of the 59th GRAMMY® Awards. We congratulate Jennifer, Gene, and the artists, creative team members, and administrators involved with the premiere and in the making of the Cold Mountain recording, which was released on PENTATONE Records this year. The specific categories and the full list of nominees are listed below.
We applaud our peers in the industry who have joined us for this great honor, including Mason Bates who premieres his first opera The (R)evolution of Steve Jobs at Santa Fe Opera on July 22, 2017. In addition to his nomination for best contemporary classical composition, he was also nominated for the category of best orchestral performance.
Best Opera Recording
"Corigliano: The Ghosts of Versailles" — James Conlon, conductor; Joshua Guerrero, Christopher Maltman, Lucas Meachem, Patricia Racette, Lucy Schaufer & Guanqun Yu; Blanton Alspaugh, producer (LA Opera Orchestra; LA Opera Chorus)
"Handel: Giulio Cesare" — Giovanni Antonini, conductor; Cecilia Bartoli, Philippe Jaroussky, Andreas Scholl & Anne-Sofie von Otter; Samuel Theis, producer (Il Giardino Armonico)
"Higdon: Cold Mountain" — Miguel Harth-Bedoya, conductor; Emily Fons, Nathan Gunn, Isabel Leonard & Jay Hunter Morris; Elizabeth Ostrow, producer (The Santa Fe Opera Orchestra; Santa Fe Opera Apprentice Program for Singers)
"Mozart: Le Nozze Di Figaro" — Yannick Nézet-Séguin, conductor; Thomas Hampson, Christiane Karg, Luca Pisaroni & Sonya Yoncheva; Daniel Zalay, producer (Chamber Orchestra of Europe; Vocalensemble Rastatt)
"Szymanowski: Król Roger" — Antonio Pappano, conductor; Georgia Jarman, Mariusz Kwiecień & Saimir Pirgu; Jonathan Allen, producer (Orchestra of the Royal Opera House; Royal Opera Chorus)
Best Contemporary Classical Composition
"Bates: Anthology of Fantastic Zoology" — Mason Bates, composer (Riccardo Muti & Chicago Symphony Orchestra)
"Daugherty: Tales of Hemingway" — Michael Daugherty, composer (Zuill Bailey, Giancarlo Guerrero & Nashville Symphony)
"Higdon: Cold Mountain" — Jennifer Higdon, composer; Gene Scheer, librettist (Miguel Harth-Bedoya, Jay Hunter Morris, Emily Fons, Isabel Leonard, Nathan Gunn & the Santa Fe Opera)
"Theofanidis: Bassoon Concerto" — Christopher Theofanidis, composer (Martin Kuuskmann, Barry Jekowsky & Northwest Sinfonia)
"Winger: Conversations With Nijinsky" — C. F. Kip Winger, composer (Martin West & San Francisco Ballet Orchestra)
More about the GRAMMY®
The recording industry's most prestigious award, the GRAMMY®, is presented annually by The Recording Academy. A GRAMMY® is awarded by The Recording Academy's voting membership to honor excellence in the recording arts and sciences. It is truly a peer honor, awarded by and to artists and technical professionals for artistic or technical achievement, not sales or chart positions. The annual GRAMMY® Awards presentation brings together thousands of creative and technical professionals in the recording industry from all over the world.
---
The mission of Santa Fe Opera is to advance the operatic art form by presenting ensemble performances of the highest quality in a unique setting with a varied repertory of new, rarely performed, and standard works; to ensure the excellence of opera's future through apprentice programs for singers, technicians, and arts administrators; and to foster and enrich an understanding and appreciation of opera among a diverse public.