Wolfgang Amadeus Mozart's Don Giovanni Opens July 2
The legendary dramma giocoso returns to the Santa Fe Opera stage in a new production
---
July 2, 8, 13, 22 at 8:30 PM; August 1, 6, 10, 15, 20, 26 at 8:00 PM
Composed by Wolfgang Amadeus Mozart.
Sung in Italian with Opera Titles in English and Spanish.
A new Santa Fe Opera production. Last performed in 2009.
First performed at Prague's National Theatre in 1787.
Tickets: Call the Santa Fe Opera Box Office at 505.986.5900 Monday–Saturday 9 AM–5 PM, or purchase online at
santafeopera.org.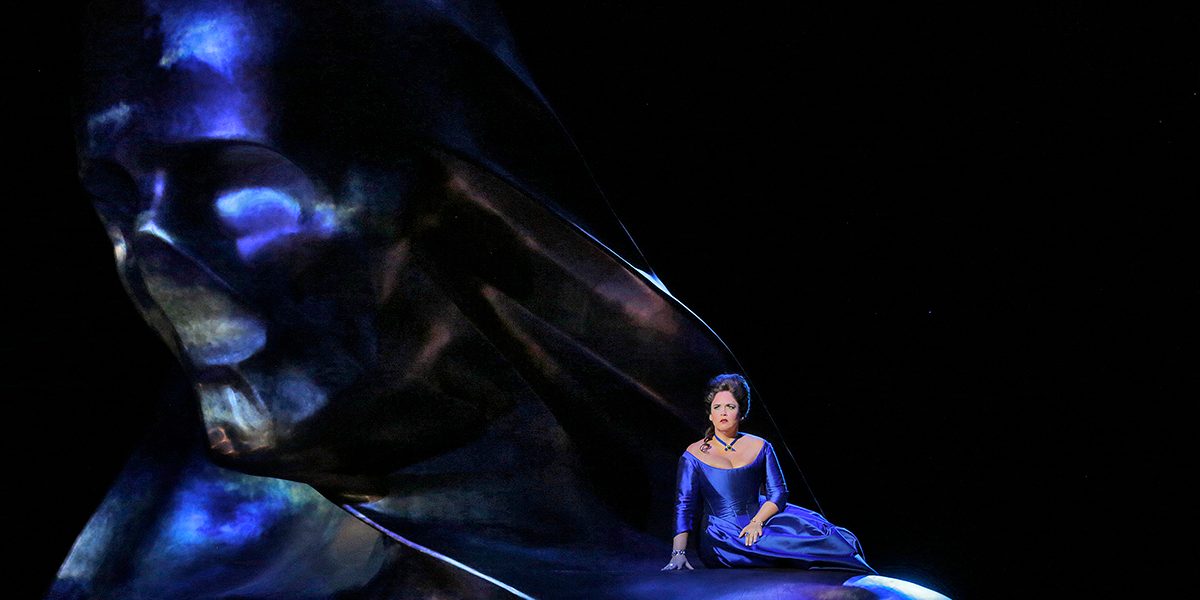 Santa Fe, NM – Based on the womanizer Don Juan of legend, and composed by one of the greatest composers of the eighteenth century, Don Giovanni is the story of a seducer who manipulates at least three women too many. In Mozart's alternately playful and terrifying drama, Don Giovanni's unrelenting desire turns lives upside down until he finds that some of his sins are simply irredeemable.
Baritone Daniel Okulitch (The Marriage of Figaro, 2013) is the infamous scoundrel Don Giovanni with his trio of soprano conquests: Leah Crocetto (Maometto II, 2012) as the virtuous Donna Anna, Keri Alkema (debut) as the vengeful Donna Elvira, and Rhian Lois making her American debut as the deceptively innocent Zerlina. Bass-baritone Kyle Ketelsen (debut) is the Don's hapless servant Leporello, Lithuanian tenor Edgaras Montvidas (debut) is Donna Anna's fiancé Don Ottavio, and bass Soloman Howard (debut) is the terrifying Commendatore. John Nelson (The Marriage of Figaro, 2013) conducts, and Ron Daniels (debut), former Associate Director of the American Repertory Theatre in Cambridge, MA, directs this new Santa Fe Opera production. Daniels' creative team includes scenic designer Riccardo Hernandez (The Barber of Seville, 2005), costume designer Emily Rebholz (debut), lighting designer Marcus Doshi (debut), video designer Peter Nigrini (debut), and choreographer Nicola Bowie (Rigoletto, 2015).
Conductor: John Nelson
Director: Ron Daniels*
Scenic Designer: Riccardo Hernandez