Night and Day – Santa Fe Opera's The One
Night and Day – Santa Fe Opera's The One
---
"Ladies and Gentlemen. I guess that takes in most of you. This is the opening of a new opera season," announces Otis B. Driftwood, BKA Groucho Marx, in his classic romp, A Night at the Opera. Take his word for it – The Santa Fe Opera's 60th anniversary promises another eye-opening season of memorable musical moments.
Tickets Please
Be it online, in person, or by phone, get tickets post-haste. Add diva Patricia Racette making her role debut in Puccini's The Girl of the Golden West to the 2016 Beverly Sills Award-winning soprano Ailyn Perez in Gounod's Roméo et Juliette. Mix Mozart's Don Giovanni with Capriccio, by Richard Strauss, SFO Founder John Crosby's favorite composer. Complete the repertory with Barber's rarely-heard Vanessa, welcoming veteran bass-baritone James Morris back to Santa Fe, and over two delightful months, sell-outs can and will occur.
Look for the stars of tomorrow too, because you'll see their work and hear them sing in Santa Fe first, thanks to the SFO's renowned Apprentice Program. Two annual fully-staged evenings of Apprentice Scenes take place this year on August 16 and 23.
A Day Behind the Scenes Will Open Your Eyes
The recent expansion of the Opera's production facilities must be seen to be believed. Monday through Friday, docent-led tours take place at 9am, and no reservations are needed. Wandering through the active heart and amazing architecture of this massive undertaking is an adventure in itself. The only decision is whether to tour before a performance or after – you'll have to make that call!
Eat, Drink and Be Merry
Opera is a riveting and sometimes lengthy theatrical experience; fortifying first with a good meal is easily said and easily done. Santa Fe consistently ranks on every meaningful list of bucket-list dining destinations, so time your reservations wisely to arrive early to admire the grounds and enjoy the people-watching.
Even easier is the Opera's Preview Buffet, a perfect "two-fer!" Not only do you enjoy a relaxing dinner amidst the Opera gardens, you benefit from a preview talk that enhances your understanding of the history and structure of the evening's performance. For those who leave the car behind, the Opera shuttle service perfectly complements this dining decision.
The DIY crowd knows there's nothing like a tailgate party to put a personal stamp on a night at the opera. Make it simple with a pair of folding chairs and an Opera tailgate picnic or throw caution to the winds and bring the whole shebang, tent, tablecloths, champagne and candlesticks. You're sure to see both those options and everything in-between, including patrons in opera-themed attire.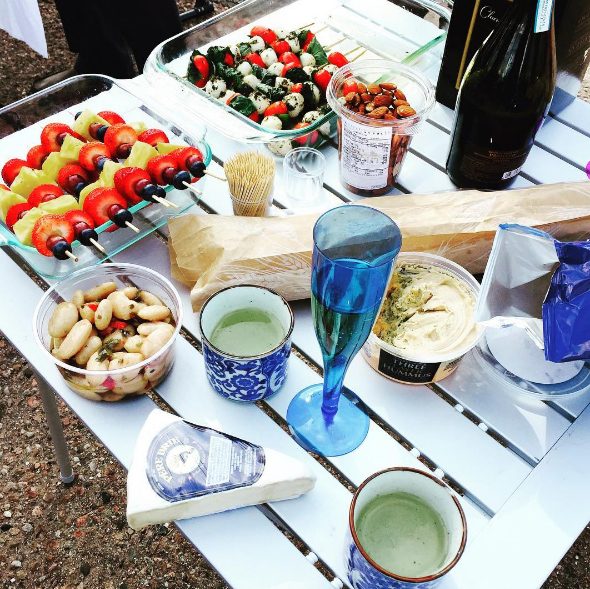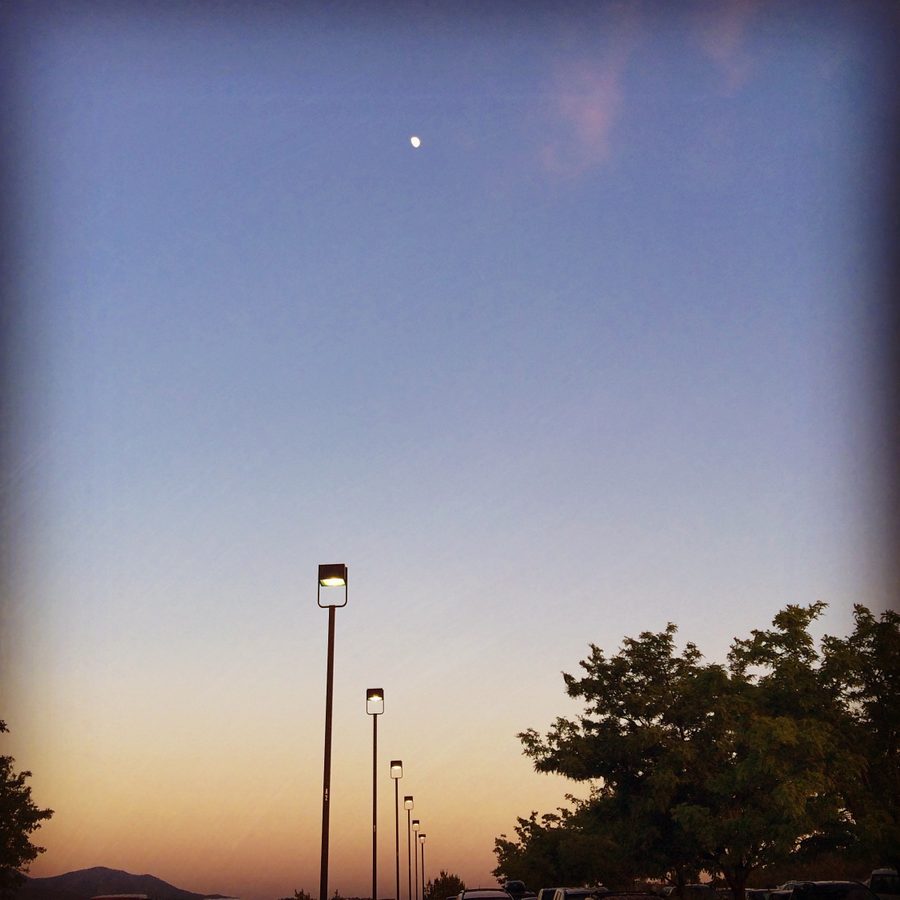 Settle in for Sumptuous Singing
Word to the wise: Santa Fe sits at 7,000 feet – when the sun goes down, it may cool quickly. Be prepared with a wrap or jacket; even if you don't need it, you won't regret bringing it if you do. As for fashion, dress up or dress down. Opera-lovers appear in all styles; from floor-length gowns and tiaras to track-suits and tennies, your look and comfort-level is up to you!
Opera novices need not feel intimidated. You'll know exactly what's happening, because individual seat-back supertitles keep you up to speed on the action.
Performances generally include a fantastic sunset and killer photo ops. Once you settle in your seat, however, please silence the phone and stop the shutter-bugging. Be seated before the overture starts, or you may be standing until an appropriate seating opportunity presents.
Run-times vary, but most productions have at least one intermission, and three bar outposts work lighting-fast to hand over coffee, cocktails or cookies. The expanded gift shop is a tempting intermission detour.
The Finale is Never Final
You'll be back! SFO is that rare operation that consistently runs in the black, thanks to thoughtful, dedicated management and diehard devotees who return annually. The magic of the place is und! Since we opened with Groucho, let's end with him too: "And now on with the opera. Let joy be unconfined."