UnShakeable Encore Presentation
By popular demand this opera for all ages returns to The Scottish Rite Masonic Center
---
October 1 & 2 at 4PM at the Scottish Rite Masonic Center
463 Paseo De Peralta, Santa Fe, NM 87501
Tickets: Admission is $10, available by calling the Santa Fe Opera Box Office at 800-280-4654 or 505.986.5900 Monday–Saturday 9 AM–5 PM.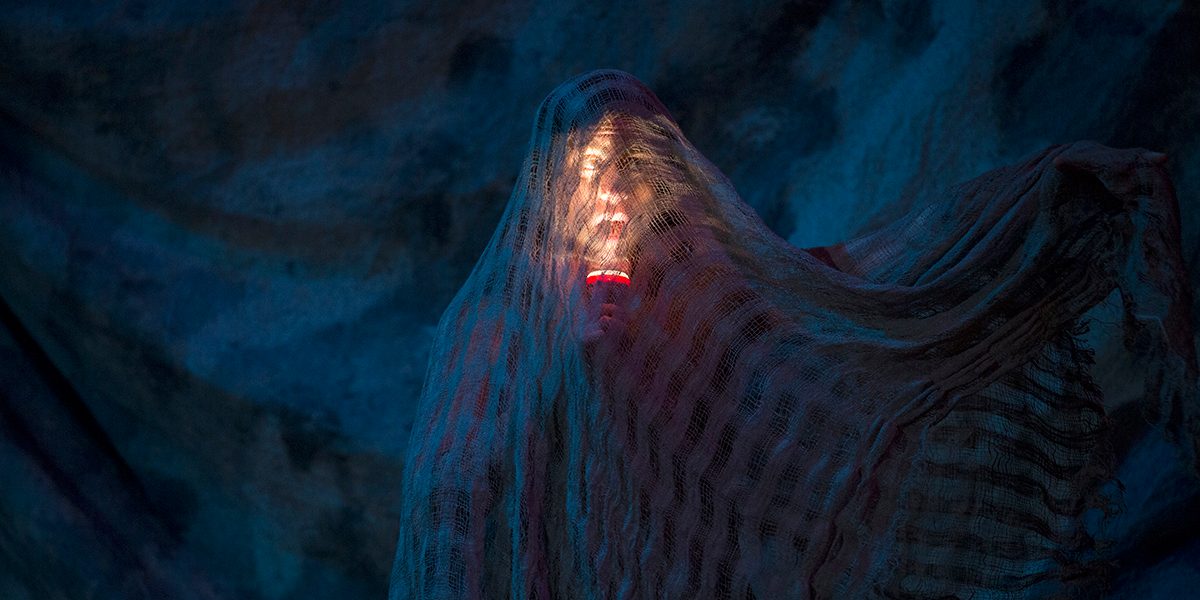 Santa Fe, NM – Santa Fe Opera presents the return of UnShakeable, an opera composed by Performance Santa Fe's Artistic Director Joseph Illick with a libretto by Andrea Fellows Walters, the Opera's Director of Education and Community Engagement. UnShakeable premiered in April with sold-out performances, and makes its return to the Scottish Rite Masonic Center the weekend of October 1. Set in an abandoned theater in New Mexico 25 years in the future, UnShakeable is the story of Wyatt and Meridian, Shakespearean actors and former lovers who have varying degrees of memory loss due to Erasure, a viral pandemic resulting in memory loss. Separated from Meridian at the start of the viral pandemic, Wyatt has been searching for his love ever since. Exploring themes of memory, connection, and the power of story, UnShakeable incorporates language from some of Shakespeare's iconic works to create a modern romance. Soprano Jacquelyn Stucker, former Santa Fe Opera apprentice, returns to sing Meridian, after originating the role this spring. She is joined by fellow former apprentice Jarrett Ott, seen this summer as Masetto in Don Giovanni, who makes his role debut as Wyatt. Kathleen Clawson, Assistant Director of the Apprentice Program for Singers at Santa Fe Opera, stage directs. David Felberg, Artistic Director of Chatter, Concertmaster of the Santa Fe Symphony, and Music Director of the Albuquerque Philharmonic, conducts the chamber orchestra. Original costume and set designs are by former Santa Fe Opera technical apprentice Wilberth Gonzalez.
The commission and production of UnShakeable was made possible by a deeply appreciated grant from the Melville Hankins Family Foundation. These encore performances are made possible by a generous gift from Robert and Ellen Vladem.