Health and Safety
Supporting the Safety, Health and Artistry of our 2022 Season
February 22, 2022
We are committed to the health and safety of our community.  As plans progress for our 2022 Season and events are added to the calendar, we will update this page so you know what to expect when visiting the opera.

General Information
Health and Safety: Audience Participation Required!

Proof of Vaccination or Negative COVID-19 Test – Everyone ages 6 or older will be required to present one of the following for admission.
Proof of full vaccination.

We will ask to see your official vaccination card or a photo of the card on a mobile device along with a valid photo ID (ticket holders under age 18 may provide a school photo ID or an official school document with the student's name).
"Full vaccination" means you have received the complete series of a vaccine approved for use against COVID-19 by the U.S. Food and Drug Administration (FDA) or the World Health Organization (WHO) —at least 14 days prior to your SFO visit.

Proof of a recent negative COVID-19 test.

For those not vaccinated, we will also accept clinically verified negative test results from a COVID-19 rapid test taken within 6 hours of performance time or a COVID-19 PCR test taken within 72 hours of performance time. At-home tests without third party verification will not be accepted. The name on the test results must match your ID. If you need assistance finding a test location, the New Mexico Department of Health's screening and testing page is a good resource.
*Children under six are not permitted at evening performances*
Masks – Masks are required upon entering the theater complex regardless of vaccination status, including the Box Office. Masks should be properly fitted and worn to completely cover the nose and mouth. Masks must remain on at all times except when actively eating or drinking.
Your face mask must:
Have two or more layers of washable, breathable fabric
Completely cover your nose and mouth
Fit snugly against the sides of your face without gaps
Have a nose wire to prevent air from leaking out of the top of the mask
Single layer masks, gaiters or masks with visible exhalation valves or vents are not acceptable.

Cleaning & Hygiene – We ask that all patrons, staff and artists frequently wash their hands and use the hand sanitizer dispensers located throughout campus. Cleaning and disinfection products and procedures specified for use during the current novel coronavirus outbreak will be used to frequently sanitize our stairway railings, bathrooms, elevators and other high touch surfaces.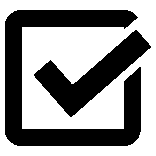 Health Self-Checks – Prior to arriving at the opera, we ask all patrons to self-screen against the CDC's Coronavirus Self-Checker.
If you are feeling unwell, please do not to attend a performance. If you have any COVID-19 symptoms, please call the Box Office prior to your performance to discuss your ticket options. We will work with patrons on a case-by-case basis.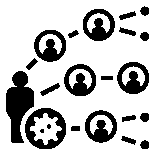 Contact Tracing – To support contact tracing, when you purchase your tickets you will be asked to provide your name and contact details. If you give a ticket away, please be sure to note the name and contact information of the person who receives your ticket(s).
Compliance – For the health and safety of everyone, patrons who do not follow the Santa Fe Opera's COVID Safe Guidelines will be required to leave immediately. Any visitors who are disrespectful or discourteous to other guests, staff or volunteers may also be asked to leave.
---
Ensuring Your Safety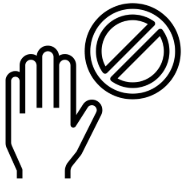 No-Contact Infrastructure is utilized in as many areas as possible to reduce transmission of the virus,
including:
Scanned entry
No contact payment platforms where payments occur
Use of digital communication platforms where possible
Restrooms with touchless fixtures, including faucets, soap and paper towel dispensers
Hand sanitizer stations conveniently located for use throughout campus

Ventilation at the Santa Fe Opera benefits greatly from our primarily open-air venue. Interior spaces supporting the venue have been reviewed and will continue to be monitored to ensure that sufficient ventilation is being provided relative to the maximum potential occupancy at any given point in time.
---
NOTE: This policy is subject to change at any time. Please check back for our current policy before your scheduled performance date.
Opera Shop & Events
Opera Shop
The Opera Shop is open online. The opera's physical Opera Shop will announce its 2022 Season Dates and Hours soon.
---
Community Programs and Special Events
To focus our efforts on safely performing opera on stage, we have limited the number of special events taking place on campus. Community programs and other opera events are being individually evaluated and move forward with safety at the forefront of conversation.
Backstage tours are suspended until further notice, this includes friends, family and VIP's.
If you are new to the Santa Fe Opera, create an account to receive information regarding upcoming events.