Health and Safety
Supporting the Safety, Health and Artistry of our 2022 Season
September 22, 2022
We are committed to the health and safety of our community.  As our 2022 Season progresses, we will update this page so you know what to expect when visiting the opera.

General Information
Health and Safety: Audience Participation Required!
Masks – Masks are encouraged in the theater and Opera Shop. Masks are required in Stieren Orchestra Hall for all events including Prelude Talks.
We realize this information may bring with it mixed emotions. It has been proven that properly worn masks help stop the spread of COVID-19. We will continue to encourage all audiences and attendees to wear masks while COVID-19 remains present in our community and will provide free masks for anyone who would like to wear one. We ask that all audience members be respectful of each other's choices.

Cleaning & Hygiene – We ask that all patrons, staff and artists frequently wash their hands and use the hand sanitizer dispensers located throughout campus.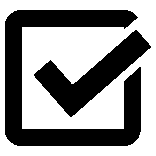 Health Self-Checks – Prior to arriving at the opera, we ask all patrons to self-screen against the CDC's Coronavirus Self-Checker.
If you are feeling unwell, please do not to attend a performance. If you have any COVID-19 symptoms, please call the Box Office prior to your performance to discuss your ticket options. We will work with patrons on a case-by-case basis.
Compliance – For the health and safety of everyone, patrons who do not follow the Santa Fe Opera's COVID Safe Guidelines will be required to leave immediately. Any visitors who are disrespectful or discourteous to other guests, staff or volunteers may also be asked to leave.
---
Ensuring Your Safety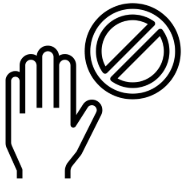 No-Contact Infrastructure is utilized in as many areas as possible to reduce transmission of the virus,
including:
Scanned entry
No contact payment platforms where payments occur
Use of digital communication platforms where possible
Restrooms with touchless fixtures, including faucets, soap and paper towel dispensers
Hand sanitizer stations conveniently located for use throughout campus

Ventilation at the Santa Fe Opera benefits greatly from our primarily open-air venue. Interior spaces supporting the venue have been reviewed and will continue to be monitored to ensure that sufficient ventilation is being provided relative to the maximum potential occupancy at any given point in time.
---
NOTE: This policy is subject to change at any time. Please check back for our current policy before your scheduled performance date.
Wildfire Smoke Monitoring
At the opera, we are continually monitoring the current wildfire situation and air quality at the theater. Should smoke levels in the air become unhealthy or unsafe, our rehearsal and performance plans will be adjusted to protect the well-being of patrons, artists and staff. If wildfires or wildfire smoke reach a level of severity that will impact your visit to the Santa Fe Opera, we will contact you as soon as possible to discuss your ticket options.
For more information on wildfires in New Mexico, please visit: